Pro Teams

As the sport of karting has grown, so has people's interest in it. As such, we have many teams in the UK working hard to bag the titles in the championships. Most of these groups comprise of both amateur and professional drivers. They develop each other's skills and scale the heights of karting together. Check out some of the pro teams in the karting circles.
---
Ambition Motorsport

---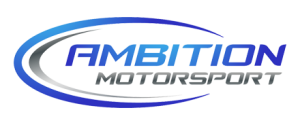 Ambition Motorsport is not new to the karting scene, having come about thirteen years ago. Over time, they developed an interest in karting teams and came up with theirs in 2005. They took off at a fast rate and soon, they were topping the charts in the South East of England. They welcome aspiring kart drivers into their team where they can nurture their talents and make names for themselves in this competitive sport.
What They Offer

They will guide you on how best to get your ARKS license. You also get to compete in championships in their club where you get to showcase your skills as you work towards beating your competitors. They participate in competitions in Britain as well as Europe, allowing you to experience various tracks. There is tuition for those willing to go the extra mile. You also get spares and support services.
The thing that stands out most about them is that they hold your hand throughout the process by offering you support in the form of meetings and races. Soon, you can be a pro like them.
The Team

Paul Janes owns the team. The seasoned kart driver coaches the team. Other people in the group include Danny Cruttenden, Richard Sharman, Rob Holland, Kieran Jewiss and Jason Dredge. It comprises of seasoned drivers out to help newbies make it in the industry.
---
Coles Racing

---

Coles is home to one of the best karting teams in the UK. Adrian Coles set up the organization in 1991, years after his success in the industry. In 2000, he put his career on hold to focus on nurturing teams, which paid off in the form of bagging wins at championships. In 2009, the team won the Rotax Winter Cup and continued to clinch other titles such as the Formula Kart Stars, the Junior Rotax Euro Challenge, the Super One British Mini Max Championship and the Kartmasters GP among others.
Notable drivers in the team include Morgan Rose, Jenson Brown, Matthew Hudson, Stephanie Le Vesconte and Tyler Chesterton.
What They Offer

This team, having come to be over two decades ago, has the best coaches there are in the UK. It also has many members in its group. This experience and high level of competition help drivers boost their driving skills. You get to have a coach to help you out in everything from navigation to speed to safety, therefore becoming an all-rounded kart driver.
You also get to have services such as repair, maintenance, stripping down and all other vital preparations for your kart.
Join a leading team today and enjoy all the perks that they have to offer as you make your way to the big leagues.