Manufacturing by Express Leisure Karting, incorporating EY Racing.
All ELK Karts are manufactured in-house to exacting standards. To maintain these levels of excellence ELK Racing aquired EY Racing, a specialist components manufacturer, in 2002.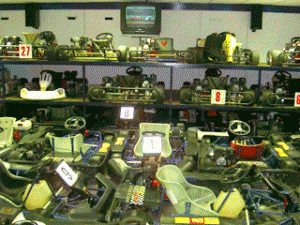 As part of its manufacturing capacity ELK can produce the following components in a variety of sizes for the racing market:
Bearing Carriers
Disc Carriers
Sprocket Carriers
Hubs
Braking systems
Brake discs
Chassis
Axles – 25mm, 30mm, 40mm and 50mm
ELK manufactures and supplies leisure components for Karting circuits throughout the Uk and in Europe
For more information please contact either David or Giles.